Defense Base Act Insurance Requirements
Companies working on US Government contracts outside the United States must comply and obtain Defense Base Act Insurance.
The Defense Base Act was passed by congress in 1941 in order to ensure the protection of workers engaged in government contracts overseas in the capacity of supporting humanitarian and civil work.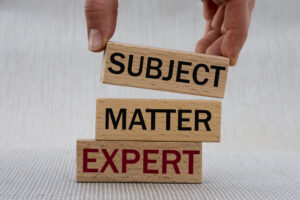 DBA Insurance is basically workers compensation insurance.  Unlike commercial workers compensation insurance, Defense Base Act insurance covers work outside the United States.
The insurance benefits are robust and easily outpace benefits routinely seen in the standard insurance marketplace.  Because the terms of the coverage are dictated by the US Congress and not state insurance commissions, benefits are higher and coverage expanded to include a wide variety of operations.
DBA Insurance For Unique Occupations
Because DBA Insurance underwriters have a higher level of familiarity with unique occupations due to the number and types of contracts supported, companies seeking coverage may be surprised how easy it is to obtain.
Pricing of premium will be determined by what is being performed, the risks inherent to the work, and the overall amount of exposure, i.e., payroll and number or workers.
Another factor is the concentration of workers in any one area.  This is particularly important for operations relegated to a military installation where a high number of workers may be exposed to military or terrorist acts.
Before you contact your local insurance agent about DBA Insurance, first make sure they even know what it is.  Many commercial insurance professionals have never placed a DBA policy before and may not understand the details necessary in ensuring coverage is provided and premium adequacy.
DBA Insurance requirements include a policy that is specifically assigned to your contract number.  It must cover all employees that are working under your contract that include US Nationals, Third Country Nationals, and Locals…yes, Locals.
The insurance must be in place at the start of the contract and remain in force until the contract is complete.  If you have additional contract awards, your policy may be endorsed to add these contracts.  This must be discussed with your insurance professional and underwriter to make sure the insurance will extend.
All associated payrolls must be reported as part of the policy.  At the end of the policy period, a premium audit will be conducted.  A simple one-page worksheet will be provided by the insurance company that compares actual against reported payrolls.  In some cases, not all, premium may be refunded if more premium was paid against the anticipated payroll.
In other cases, additional premium may be warranted due to an increase in payroll that was part of a growing contract.
Work With A DBA Insurance Expert
Find your DBA Insurance through a knowledgeable professional that understands markets, premium levels, and the policy.  Trusting your DBA Insurance to your current insurance professional may be just fine, but ask if they are familiar with the coverage.  If not, hire an insurance professional that is an expert.
Brian Smith is Vice President/Partner with the Insurance Office of America.  He can be reached at (404) 918-4775 or via email at brian.smith@ioausa.com for additional information.